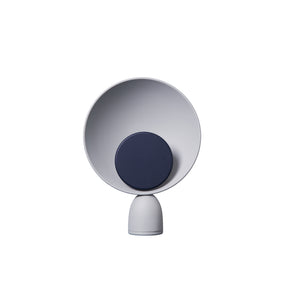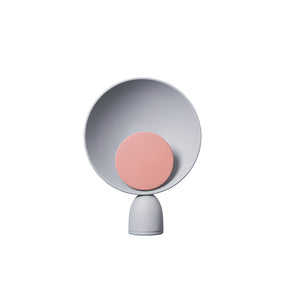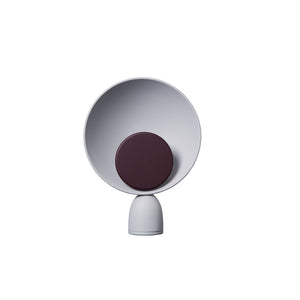 Turn the disc to switch the lamp on or off, or use it as a dimmer. Because of the hidden LED bulb which reflect the light into the hollow disc, the table lamp creates a soft and cozy light perfect for small nooks and crannies. Perfect for your windowsill or on your bedside table.
The lamp comes in Ash Grey with either an Fig Purple, Jaipur or Navy Blue dimmer disc.
Mette Schelde is a Danish designer, who received her MA in Architecture in 2013 from Aarhus School of Architecture. She designs both furniture and architectural spaces and established her own studio while still studying. Schelde's work reflects her interest in geometry, nature and the surrounding world in general. Mette Schelde's designs have been presented in numerous exhibitions and recognized with several awards such as the Up/Coming Design Award in 2013 and IF Concept Design Award in 2014.

Inspiration
Hee Welling x HAY Designer talks. In conversation with Hee Welling
Hee Welling x HAY Designer talks. In conversation with Hee Welling
Hee Welling x HAY Designer talks. In conversation with Hee Welling
Hee Welling x HAY Designer talks. In conversation with Hee Welling