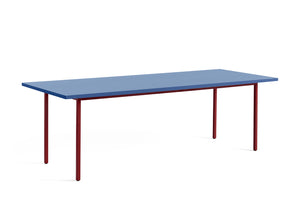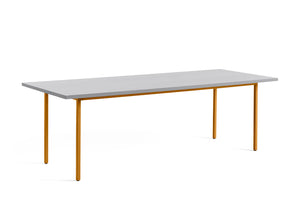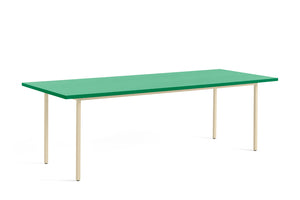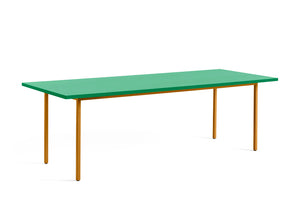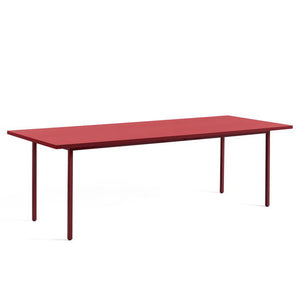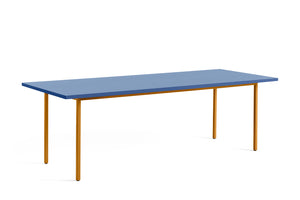 This item is part of our Considered Collection
Described by Belgian designers Muller van Severen as a marriage between two materials used at their best, the Two-Colour table series is inspired by the contrasts and similarities in the materials used. Featuring steel tube legs for optimal strength and stability, the table surface is crafted in organic coloured Valchromat – a unique kind of robust MDF material that is FSC-certified and features a water-based lacquer. Both components are united by the even thickness, creating a uniform silhouette that is disrupted by the contrasting elements of colour. Two-Colour is available in different shapes, sizes and colour combinations, all offering a distinct personality that makes it ideal for a wide variety of environments, from cafés and restaurants to homes and office spaces.
Product made from sustainably sourced materials with a lower environmental impact than conventional alternatives.
Organic coloured Valchromat – a unique kind of robust MDF material that is FSC-certified and features a water-based lacquer
Inspiration
Hee Welling x HAY Designer talks. In conversation with Hee Welling
Hee Welling x HAY Designer talks. In conversation with Hee Welling
Hee Welling x HAY Designer talks. In conversation with Hee Welling
Hee Welling x HAY Designer talks. In conversation with Hee Welling