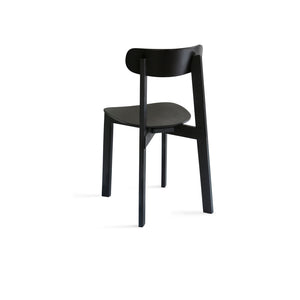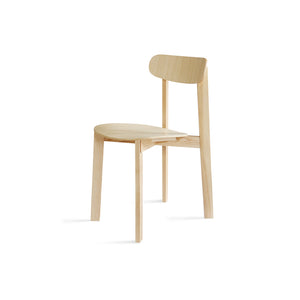 This item is part of our Considered Collection
Anything named after the famous beach will have the waveform at its heart. Like the Opera House in Australian designer Fräg Woodall's hometown of Sydney.
Product made using a process or in a location that is associated with a lower environmental impact, or with a supply chain that has a lower environmental footprint.
H: 77 cm Seat H: 44,5 cm Seat W: 40 cm Seat D: 48 cm
Natural matt lacquered ash or painted in Ash Grey, Fig Purple, Jaipur, Turmeric Yellow, Black, Navy Blue or Basque Red.
Fräg Woodall is an industrial design graduate of The University of Technology Sydney. The central ideas within his design philosophy are to allow the products to have functional honesty, material integrity and a sense of poetry, wit or humor which communicates and connects to people on a human level.

Inspiration
Hee Welling x HAY Designer talks. In conversation with Hee Welling
Hee Welling x HAY Designer talks. In conversation with Hee Welling
Hee Welling x HAY Designer talks. In conversation with Hee Welling
Hee Welling x HAY Designer talks. In conversation with Hee Welling