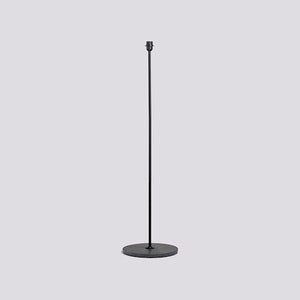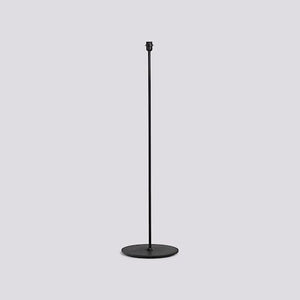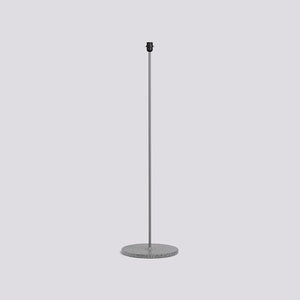 Price is for base only. Shade sold separately.
The Common Lamp Base is a series of versatile and refined lamp bases which can be used as part of a simple, elegant lighting solution. Featuring a convenient flat-packed design comprising a slim stem and round base, the uncluttered aesthetics make it easy to integrate into a wide range of private and public spaces. The stem is made of steel, with the base crafted in steel or terrazzo, with both materials available in different colour options. The bases are available for use as a table lamp and floor lamp, both variants featuring a standard E27 bulb fitting suitable for most standard lamp shades. HAY recommends using it with the Common Rice Paper Shade for a soft glow that adds warmth and atmosphere to any space in the home.
Steel
Optional terrazzo base
HAY was founded in 2002 with the ambition to create contemporary furniture with an eye for modern living and sophisticated industrial manufacturing. That remains their key ambition today. Through commitment to the design and production of furniture and accessories with an international appeal, HAY strive to make good design accessible to the largest possible audience. Inspired by the stable structures of architecture and the dynamics of fashion, HAY seek to combine in durable quality products that provide added value for the user. HAY's continued vision is to create straightforward, functional and aesthetic design in cooperation with some of the world's most talented, curious and courageous designers.
For more HAY, visit hayshop.com.au
Inspiration
Hee Welling x HAY Designer talks. In conversation with Hee Welling
Hee Welling x HAY Designer talks. In conversation with Hee Welling
Hee Welling x HAY Designer talks. In conversation with Hee Welling
Hee Welling x HAY Designer talks. In conversation with Hee Welling