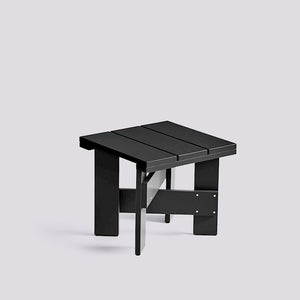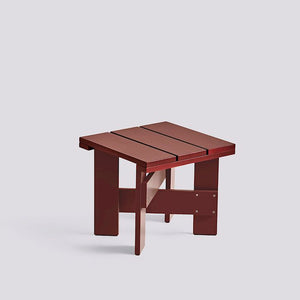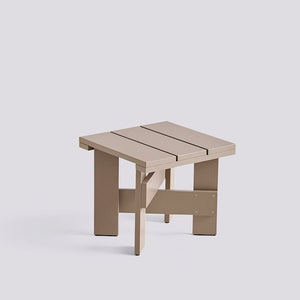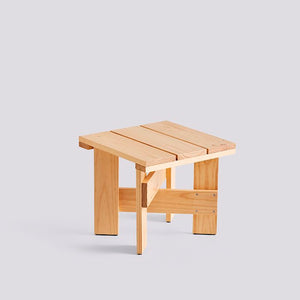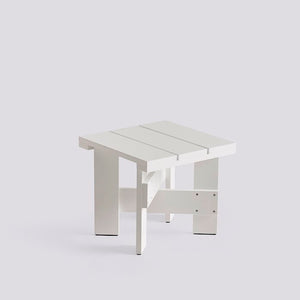 Initially designed to make use of surplus wooden shipping crates by Dutch architect and designer Gerrit Rietveld in 1934, the Crate Collection has been relaunched in a Rietveld Originals x HAY collaboration. Made with respect for the original design, the Crate Low Table shares the same precisely balanced proportions and transparent construction to minimise production costs and optimise the assembly process. Featuring low proportions with a square tabletop and diagonal crossbars, the table's simplicity and spatial design mirrors the designer's architectural style – providing functionality and comfort without absorbing space. Crafted in solid pine, with a water-based lacquered finish in different colour options, the Crate Low Table is suitable for a wealth of indoor and outdoor settings.
Gerrit Thomas Rietveld (1888-1964) was one of the greatest Dutch architects and furniture designers of all times. Son of a carpenter, Rietveld was trained by his father as a cabinetmaker before setting up his own shop in 1917. By 1919, he had embarked upon a career in architecture and joined the 'De Stijl' Movement, which helped define his progressive style.
Rietveld's avant-garde approach was focused on adapting and adjusting architecture to the ways people lived their lives, constantly seeking harmony between architecture and interior. Significant furniture pieces include the Red and Blue Chair in 1917, and the Zig Zag Chair designed in 1934. Rietveld's mission to create well-designed and affordable furniture for the masses echoes HAY's values, resulting in a Rietveld Originals x HAY collaboration with the relaunch of his iconic Crate series from 1934.
Inspiration
Hee Welling x HAY Designer talks. In conversation with Hee Welling
Hee Welling x HAY Designer talks. In conversation with Hee Welling
Hee Welling x HAY Designer talks. In conversation with Hee Welling
Hee Welling x HAY Designer talks. In conversation with Hee Welling