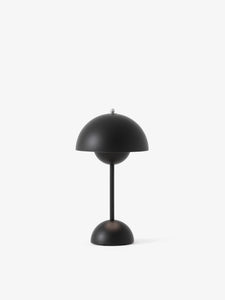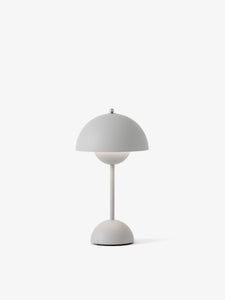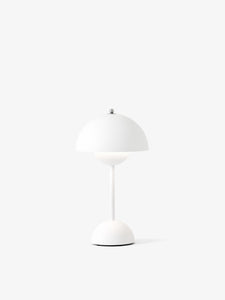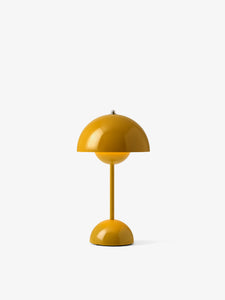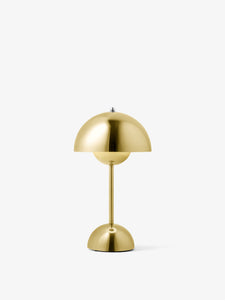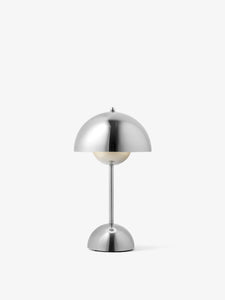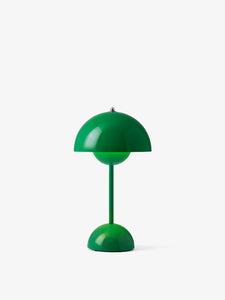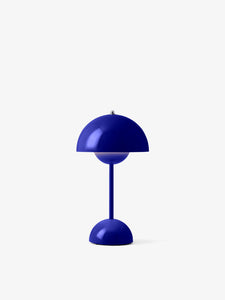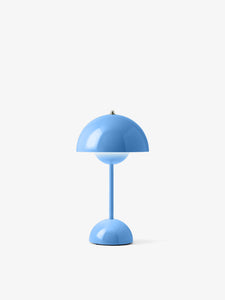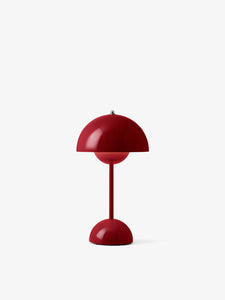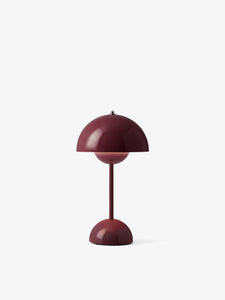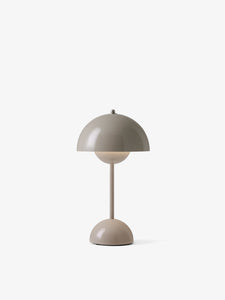 2023 NEW FINISHES > Dark Plum, Tangy Pink, Cobalt Blue, Swim Blue and Vermillion Red 
The Flowerpot, a vividly coloured lamp with a rounded pendant that hangs from the semi-domed upper shade, embodies the experimental attitude of Verner Panton. Slightly smaller in size than the table lamp version, and deliberately lightweight, the portable VP9 comes equipped with a USB charging cable. It is available in a wide range of contemporary colours and will bring a cozy atmosphere to indoor and outdoor settings. 
Ø: 16cm / 6.29in, H: 29.5cm / 11.6in
Verner Panton (1926-1998) is famous for his inspirational and colorful personality. A unique person with a special sense for color, shape, light function and space. Over the course of his career, Panton introduced a series of modern lamps with personalities unlike any of his Scandinavian contemporaries. With remarkable faith in the unlimited possibilities of form, he worked successfully to create a new set of theories about light function and influence on its surroundings.
Verner Panton studied at the Royal Danish Academy of Fine Arts in Copenhagen. After that he went working at Arne Jacobsen's architecural practice. He set up his own design studio in 1955.
Inspiration
Hee Welling x HAY Designer talks. In conversation with Hee Welling
Hee Welling x HAY Designer talks. In conversation with Hee Welling
Hee Welling x HAY Designer talks. In conversation with Hee Welling
Hee Welling x HAY Designer talks. In conversation with Hee Welling