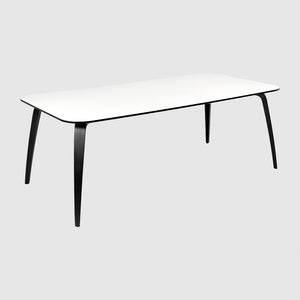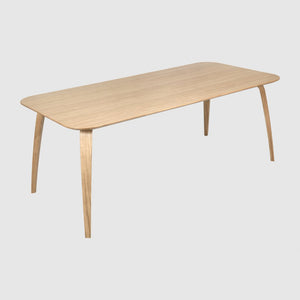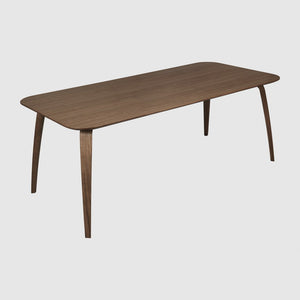 The GUBI Dining Table Series is available in a range of variations. Explore the complete collection here.
GUBI Dining Table is designed in 2013 by Komplot Design. The GUBI Dining Table is a beautiful couple with the iconic GUBI 3D Chair, as this round and organic table holds much of the same design language and aesthetics as the classic veneer chair. But, Komplot's warm and wooden table will most likely compliment any chair, due to its sleek and classic expression.
Select finishes on shortened week lead time. Standard lead time is 18-20 weeks. Contact us for more information. 
Founded in 1987, Komplot Design, a partnership of the Danish architect Poul Christiansen (born 1947) and the Russian industrial and graphic designer Boris Berlin (born 1953), has designed furniture and created multidisciplinary design solutions for both Danish and international companies, including Le Klint and Lightyears.
Komplot Design's multidisciplinary activities within product, furniture and graphic design, from tractor to office furniture systems and to brochures and corporate identity programmes, are not only giving the complexity of design approach, but also positioning their design into the electric field of intense exchange of experience and attitudes of different branches.
Inspiration
Hee Welling x HAY Designer talks. In conversation with Hee Welling
Hee Welling x HAY Designer talks. In conversation with Hee Welling
Hee Welling x HAY Designer talks. In conversation with Hee Welling
Hee Welling x HAY Designer talks. In conversation with Hee Welling