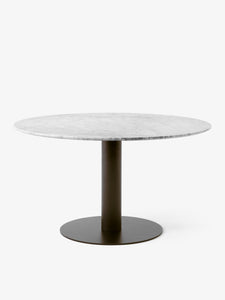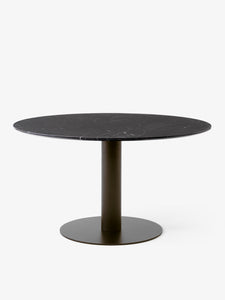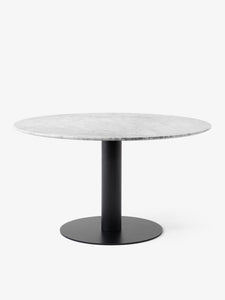 Sitting within the wider In Between collection, this elegant dining table is now available with a luxe marble top. Choose between Nero Marquina or Bianco Carrara marble in either black or white for a sleek statement piece. The rounded base comes in matte black or a bronzed metal.
H: 73cm/28.7in, L: 150cm/59.1in, D: 150cm/59.1in.
Powder coated steel and marble
Sami Kallio was born in Finland and raised in Sweden, where he honed his skills in traditional woodworking craftsmanship, such as compression moulding and woodturning. An award-winning designer with a studio based in in Gothenburg, Kallio designs furniture and interiors translating classical shapes into contemporary expressions with an industrial aesthetic which resonate with a modern-minded audience.
Man and machine both play a role in many of Kallio's creations. Merging modern methods of industrial manufacturing with handcrafted techniques. The result is a refreshing balance between the past and the present.
Inspiration
Hee Welling x HAY Designer talks. In conversation with Hee Welling
Hee Welling x HAY Designer talks. In conversation with Hee Welling
Hee Welling x HAY Designer talks. In conversation with Hee Welling
Hee Welling x HAY Designer talks. In conversation with Hee Welling