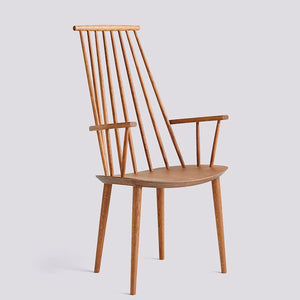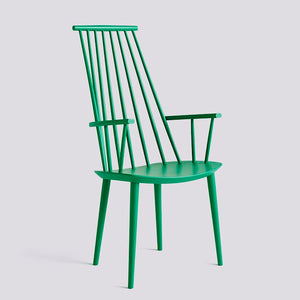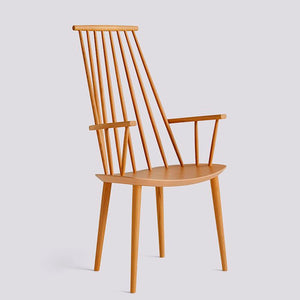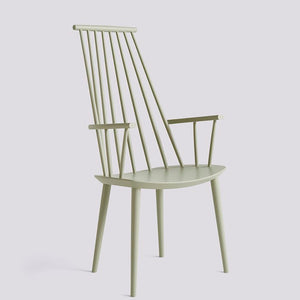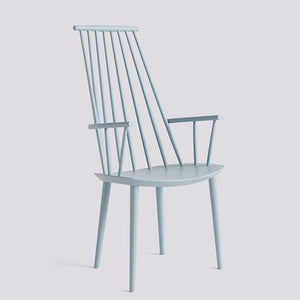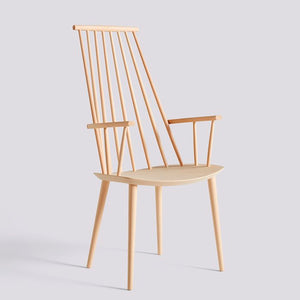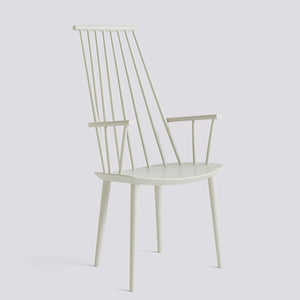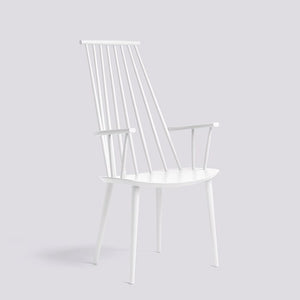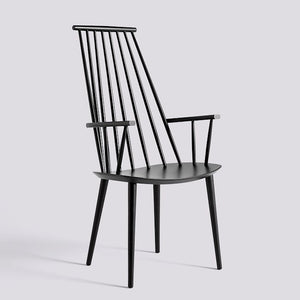 The J Series is available in a range of variations. Explore the complete collection here.
With the comfort of a lounge chair and the functionality of a dining chair, HAY's reproduction of Poul M. Voulter's J110 offers equal measures of strong aesthetics and practicality. Long rods at the back and curved armrests create an inviting expression. Made in lacquered solid beech and available in a variety of colours.
Poul M. Volther was first trained as a cabinetmaker before attending the School of Arts and Crafts in Copenhagen. He was one of his era's greatest exponents of Scandinavian functionalism. With a starting point in functionalism's motto 'form follows function', Volther designed stylistic, functional furniture where the aesthetic was often paramount.
Poul M. Volther designed the Corona chair for Erik Jorgensen in 1961. The frame of the original model was produced in solid oak in very small numbers. The following year the chair was given the look it has today, with a frame in spring steel and concentric shapes that appear to be freely suspended.
Inspiration
Hee Welling x HAY Designer talks. In conversation with Hee Welling
Hee Welling x HAY Designer talks. In conversation with Hee Welling
Hee Welling x HAY Designer talks. In conversation with Hee Welling
Hee Welling x HAY Designer talks. In conversation with Hee Welling