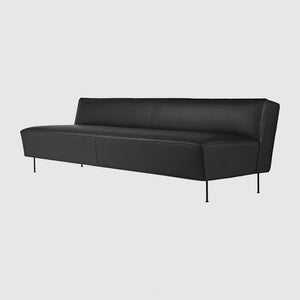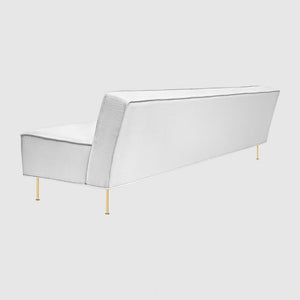 The Modern Line Sofa was designed in 1949 by Greta M. Grossman. Modern Line was one of her most elegant and minimalistic designs and was praised in particular for being representative of her background in Scandinavian design. Her timeless sofa collection has a sleek, feminine and light expression that is supported with elegant slender legs, which is a true signature for Greta M. Grossman's designs.

In Grossman's own words, the sofa was "developed out of our own preferences for living in a modern way."

Modern Line was also at the forefront of championing Nozag springs, new materials and technology. The sofa was one of the first to use industrialized technology for upholstery of sofas.
Available sizes (D x W x H):
2 Seat: 83 x 182 x 70
3 Seat: 83 x 240 x 70
43cm seat height

Available in a range of fabric and leather upholstery options. Contact us for more information.

Inspiration
Hee Welling x HAY Designer talks. In conversation with Hee Welling
Hee Welling x HAY Designer talks. In conversation with Hee Welling
Hee Welling x HAY Designer talks. In conversation with Hee Welling
Hee Welling x HAY Designer talks. In conversation with Hee Welling