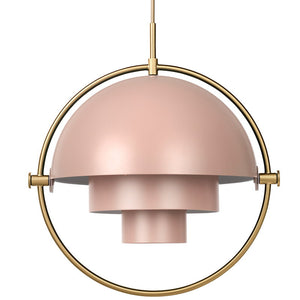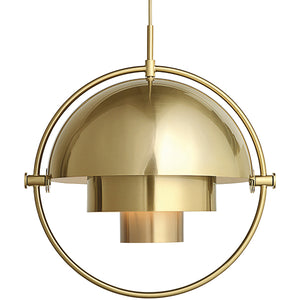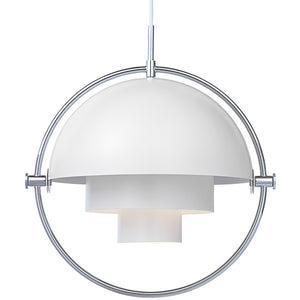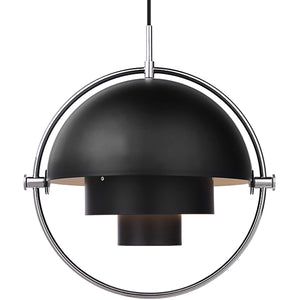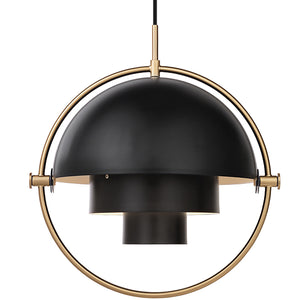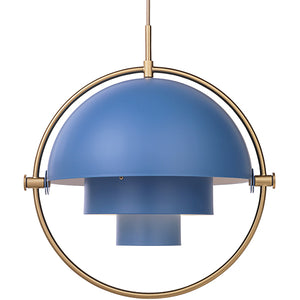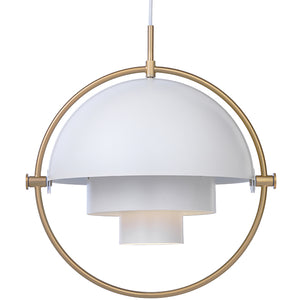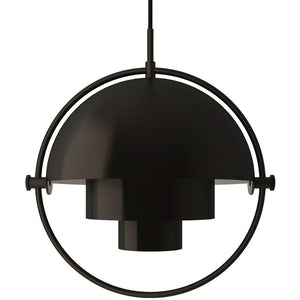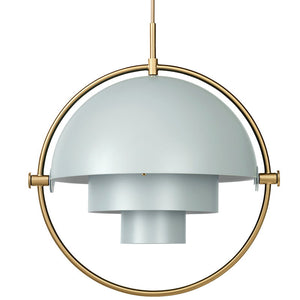 2-3 week lead time on in-stock colours. Contact us for more information.

The Multi-Lite Pendant embraces the golden era of Danish design with its characteristic shape of two opposing outside, mobile shades that enable creating a personal installation and a wide range of lighting values in a room. By individually rotating the shades, the Multi-Lite Pendant can be transformed into multiple combinations where the light can be directed upwards, downwards or exude an asymmetrical art light.
The Multi-Lite was first drawn in 1972 when Louis Weisdorf did an exception to his own design custom of using multiple repeating elements. Instead it reflects his passion for diversity. Two cylindrical shapes lay the foundation of the lamp and a metal ring encompasses it and anchors the two quarter-spherical shades, which ultimately completes a picture of an iconic design with multiple purposes. The Multi-Lite Pendant has a timeless expression that fits into any domestic setting.
Lamp height: 42 cm
Lamp stand: Ø36/L:39 cm
Shade dimensions: Ø32x16 cm
Canopy dimensions: Ø11,5x6 cm half ball shaped
Weight (kg): 2.79
Brass
Chrome
Powdercoat in various colours
In his own words, the studio of Architect Louis Weisdorf (born 1939) "specializes in versatility". This, quite perfectly, sums up the long and notable career of this multi-designer. Since graduating from the Royal Danish Academy of Fine Arts' School of Architecture in 1954, Weisdorf has worked with everything from graphic-, interior- and industrial design, to the planning of parks and recreational areas as well as most fields within the building trade. This adds to an impressive résumé of notable projects, which includes working with icons such as Verner Panton, Poul Henningsen and Le Klint.

Inspiration
Hee Welling x HAY Designer talks. In conversation with Hee Welling
Hee Welling x HAY Designer talks. In conversation with Hee Welling
Hee Welling x HAY Designer talks. In conversation with Hee Welling
Hee Welling x HAY Designer talks. In conversation with Hee Welling