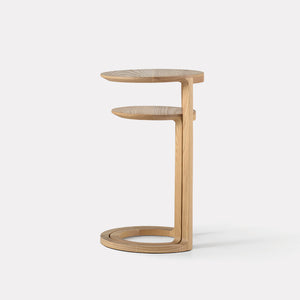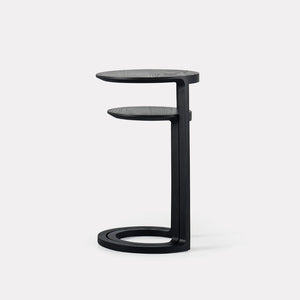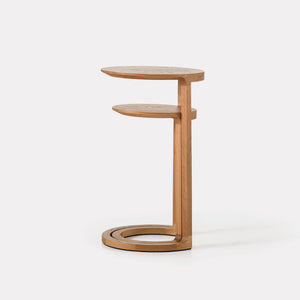 This item is part of our Considered Collection
The Nest Table Series is available in a range of variations. Explore the complete collection here.
Nest is a set of two tables that can function nested together or separated individually. Stacked, they create totemic shapes that add interest to any room. Deployed, they cantilever over sofas, beds and chairs, or simply float around a room; a space-saving and flexible alternative to a coffee table. Mix and match your set of Nest tables from a range of powdercoated aluminium colours and timbers to create a custom configuration that suits you and your home or office.

Product made from sustainably sourced materials with a lower environmental impact than conventional alternatives.
A firm believer that every environment is defined by the objects within it, Adam Goodrum designs with the philosophy that an object must therefore justify its existence – through its story and detailing. For this reason, his designs celebrate process and craftsmanship, and accentuate components and joinery to create functional pieces with spirit and personality. In recent years, Goodrum's work has been awarded a host of design accolades including the NGV Rigg Prize, Vogue x Alessi Design Prize, Indesign Luminary Award and the Idea Awards Editor's Medal. He has also been commissioned to design pieces for several global luxury brands including Veuve Clicquot, Alessi and Cappellini.
Inspiration
Hee Welling x HAY Designer talks. In conversation with Hee Welling
Hee Welling x HAY Designer talks. In conversation with Hee Welling
Hee Welling x HAY Designer talks. In conversation with Hee Welling
Hee Welling x HAY Designer talks. In conversation with Hee Welling