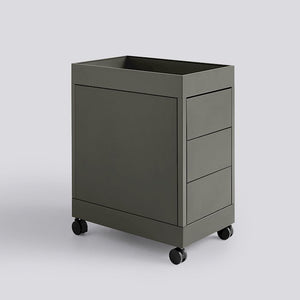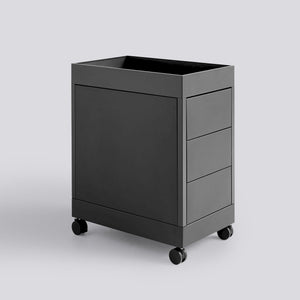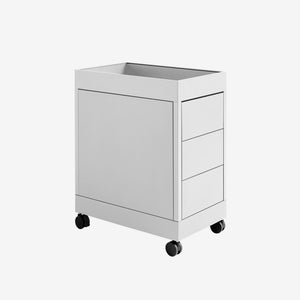 New Order's mobile Trolleys feature a tray top and come with a singel drawer and open shelf below, as well as a closed unit with three drawers. Both designs are compatible with new order tray accessories and are equipped with a locking system. 
Select finishes on shortened leadtime, or contact us for further information. 
For more HAY accessories, visit hayshop.com.au.
Stefan Diez is a Munich based German industrial designer who founded his studio in 2003. The son of a cabinetmaker, where he received his first training, his approach to design is always firmly rooted in the workshop, where he gets to indulge his passion for material experimentation. He is a graduate of the Academy of Fine Arts and Design in Stuttgart and his products have received international acclaim, including winning the iF Gold Award and the Red Dot best of design award. Diez takes a future facing approach to design, advocating the notion that design should be about creating durable quality products for generations to come. Diez is an exacting designer, a strong generator of ideas and is always rigorous in his quest to fathom the true practicalities of furniture production. For HAY, he has designed the New Order Shelving System and the New Order Table.
Inspiration
Hee Welling x HAY Designer talks. In conversation with Hee Welling
Hee Welling x HAY Designer talks. In conversation with Hee Welling
Hee Welling x HAY Designer talks. In conversation with Hee Welling
Hee Welling x HAY Designer talks. In conversation with Hee Welling