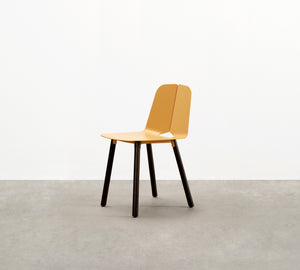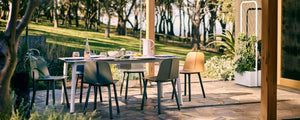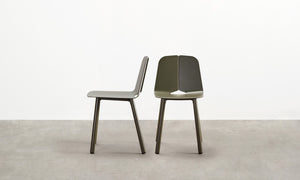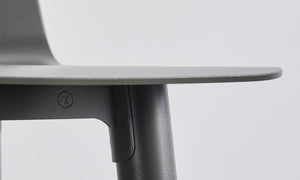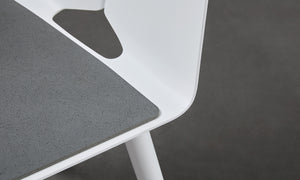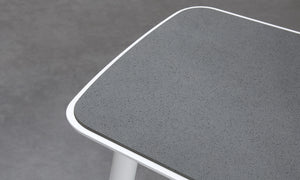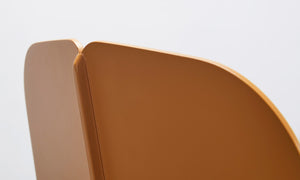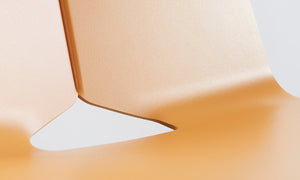 Seam is conceived with a design process not dissimilar to the way in which a piece of fabric is tailored into a form-fitting garment, a refined 'seam' along the spine of the chair making reference to a seam detail used in garment construction. Spanning commercial to residential applications including hospitality, breakout, alfresco and balconies, Seam is designed for outdoor use, though is equally at home indoors.
430mm x 515mm x 765mm H (17in. x 20.25in. x 30in. H)
(450mm / 17.75in. seat height)

The scope of Adam Cornish's work includes an impressive range of design disciplines, from furniture and household innovation, to commercial and residential installations. Cornish's interest in design stems from his curiosity into the 'how'; how things are made, how they perform and how they will endure the test of time. After studying Industrial Design at the University of Technology Sydney and Furniture Design at Royal Melbourne Institute of Technology, Cornish is now based in Melbourne, with products represented by luxury Italian brand Alessi.

Inspiration
Hee Welling x HAY Designer talks. In conversation with Hee Welling
Hee Welling x HAY Designer talks. In conversation with Hee Welling
Hee Welling x HAY Designer talks. In conversation with Hee Welling
Hee Welling x HAY Designer talks. In conversation with Hee Welling