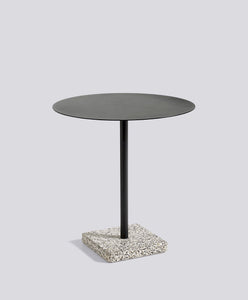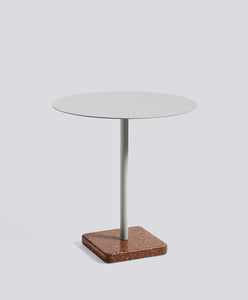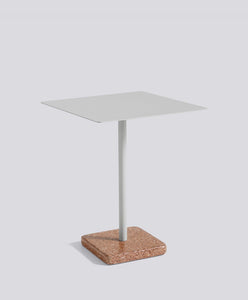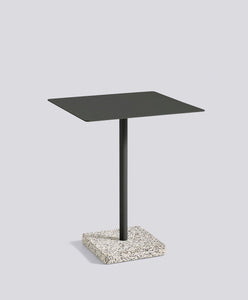 Swedish designer Daniel Enoksson's Terrazzo Table features a round- or square-shaped table top crafted in highly functional electro-galvanized steel and powder coated to make it extra resilient. For the designer, terrazzo was an obvious choice to use as the base, due to its excellent durable properties. Designed to withstand the outdoor environment, the table is suitable for all kinds of indoor and outdoor use.
Square: 60W x 60D x 74H cm

Round: 70dia x 74H cm
Electro-galvanized steel and powder coated
Daniel Enoksson is a Swedish designer who founded his studio in the heart of Stockholm in 2008. A graduate of the Beckmans College of Design, Enoksson works in the fields of design and interior architecture. He has established a reputation as a collaborative designer, able to adapt to different briefs, one who seeks to create value for both the product user and for the manufacturer. His approach is often informed by user requirements, this helps to develop the functional and aesthetic characteristics of his designs. He has a particular fondness for unexpected materials and finishes, seeking ways in which to use them in production pieces. For HAY, Enoksson has designed the Terrazzo Table.
Inspiration
Hee Welling x HAY Designer talks. In conversation with Hee Welling
Hee Welling x HAY Designer talks. In conversation with Hee Welling
Hee Welling x HAY Designer talks. In conversation with Hee Welling
Hee Welling x HAY Designer talks. In conversation with Hee Welling