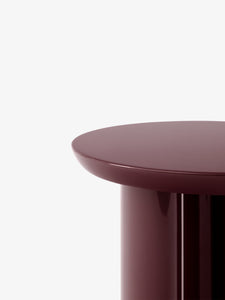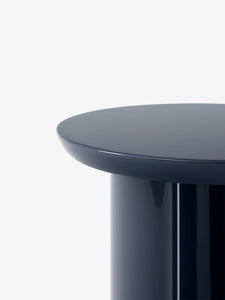 Contemporary British designer John Astbury wanted to create a side table endowed with a sense of monolithic strength. The result was Tung, a compact piece supported by three curved legs that allude to the architectural presence of ancient pillars.
H: 48cm/18.90in W: 38cm/14.96in D: 38cm/14.96in
Weight: 10.8 kg
MDF
Production Process: The Tung side table is made of solid MDF which is milled and afterwards lacquered for a high gloss surface.
Colours: Steel Blue, Burgundy Red
Inspiration
Hee Welling x HAY Designer talks. In conversation with Hee Welling
Hee Welling x HAY Designer talks. In conversation with Hee Welling
Hee Welling x HAY Designer talks. In conversation with Hee Welling
Hee Welling x HAY Designer talks. In conversation with Hee Welling